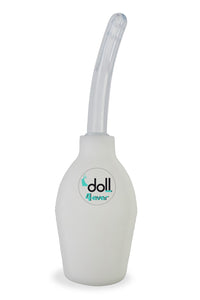 Doll Forever Cleaning Water Pump is the best solution for cleaning doll orifices after use.
Instructions: 
1. Put a little antibacterial soap in the pump and fill it with warm water.
2. Shake gently to mix well.
3.Insert the tip into the vagina, mouth or anus and pump to deliver water into the hole.

Please be noted that this is only for the upgrade when you are purchasing a full doll. If you need a pair of standalone Doll Forever eyes, please visit our Doll Accessories page.