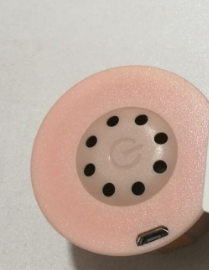 Irontech Doll knows that you want the love doll to have more interaction with you.
When you touch her breasts, she starts moaning. If you stop, she will stop moaning also. When you enter her the private hole, she starts moaning again. She will stop when you pull it out.
The voice volume can be adjusted.
It has batteries inside
The area of sound box is inside in head and it is removable.