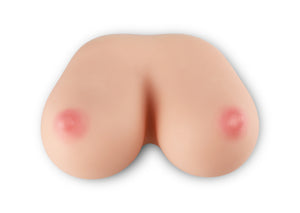 (This product is ONLY sold together with the torso of Doll forever. if you need buy separately, please go to here.)
Wanna have a try on the textures of Doll Forever love dolls but considering the price? Let's order a pair of boos masturbator. It has the same texture as love dolls manufactured by Doll Forever. 
Product Specifications:
Material: TPE
Product Weight: 2.5 kg

Packaging Size: 32 cm x 22 cm x 16 cm

Package Weight: 4.5 kg
Isn't it what you need? Click here to find other styles of Doll Forever. If you need more information, check out all our Sex Dolls or link to the Sexy Peacock homepage.